Experimental Farms
The experimental farm consists of Kizu farm (ca. 24.6 ha) located in Kizugawa City in Kyoto Prefecture, and Kyoto farm (ca. 3.5 ha) in the North Campus of Kyoto University. The experimental farm provides a great place for research and education toward the solution of various issues such as those concerning food, energy and the environment, cultivating rice, wheat, corn, buckwheat, quinoa, soybean, tomato, strawberry, grape, rose and cyclamen in its extensive farm field and green houses.
Kizu farm that has a test kitchen and accommodation facility has been used for training students and field research in agriculture. Furthermore, the farm offers practice education for students at other universities in Kyoto in partnership with the Consortium of Universities in Kyoto.
In addition, the farm conducts wide-ranging basic and applied research related to agricultural production, collaborating with companies and research institutions within and outside the university.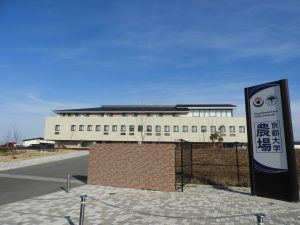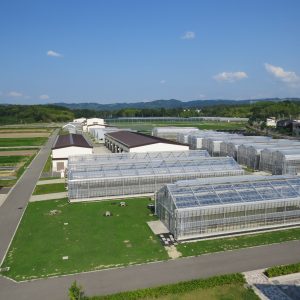 Experimental Farm
http://www.farm.kais.kyoto-u.ac.jp/