GSA Signs Partnership Agreements with Huazhong Agricultural University
Prof Eiji Nawata (Tropical Agriculture), Dean of Kyoto University's Graduate School of Agriculture (GSA) , visited Huazhong Agricultural University (HZAU) in Wuhan, China with Profs Hisashi Miyagawa (Bioregulation Chemistry) and Ryutaro Tao (Pomology) on 4 May 2017 to conclude the General Memorandum for Academic Cooperation and Exchange and the Student Exchange Agreement with GSA. These agreements have been considered since Mr Hongrong Zhang and Professor Zhengrong Luo of the HZAU College of Horticultural and Forestry Sciences visited GSA in February 2017.
At the signing ceremony, the two parties discussed possible future collaboration plans. Although HZAU has colleges for various research agricultural fields such as animal science, fisheries, microbiology, environmental science, food science etc., currently collaboration is active mainly in the field of fruit and fruit tree science (pomology) between GSA and HZAU. In order to expand the future academic cooperation, Professor Miyagawa proposed to hold joint symposiums between the two universities, and Prof Xianlong Zhang, Vice President of HZAU, agreed to this suggestion. He mentioned potential cooperation in the field of food science and added "In China, while the food scarcity crisis has been almost overcome, demand for high quality safe food has been growing these days. It is therefore desirable if we can cooperate in the field of food processing." In addition, he suggested implementing short-term programs like summer school for student exchange.
After the signing ceremony, the GSA delegates visited the facilities on the HZAU campus, including the National Key Laboratory of Crop Genetic Improvement* (in Chinese). During the visit, they introduced GSA to the HZAU students and gave lectures on their research topics. After the lectures, they also met with the HZAU President Xiuxin Deng and discussed agriculture-related issues in both countries and the future possibility of holding an international student workshop, hopefully inviting universities from other countries and regions.
With the student exchange agreement concluded this time, each institution may send and accept up to two non-degree seeking students each year without paying tuition fees to the host university.
*National Key Laboratories: In order to improve the level of fundamental research to the world-class level, the project was initiated mainly by China's Ministry of Science and Technology, Ministry of Education and the Chinese Academy of Sciences in 1984. Since then these laboratories have been established in universities, research institutes and companies, and received funding from the central government of China (Source: Science Portal China [in Japanese]).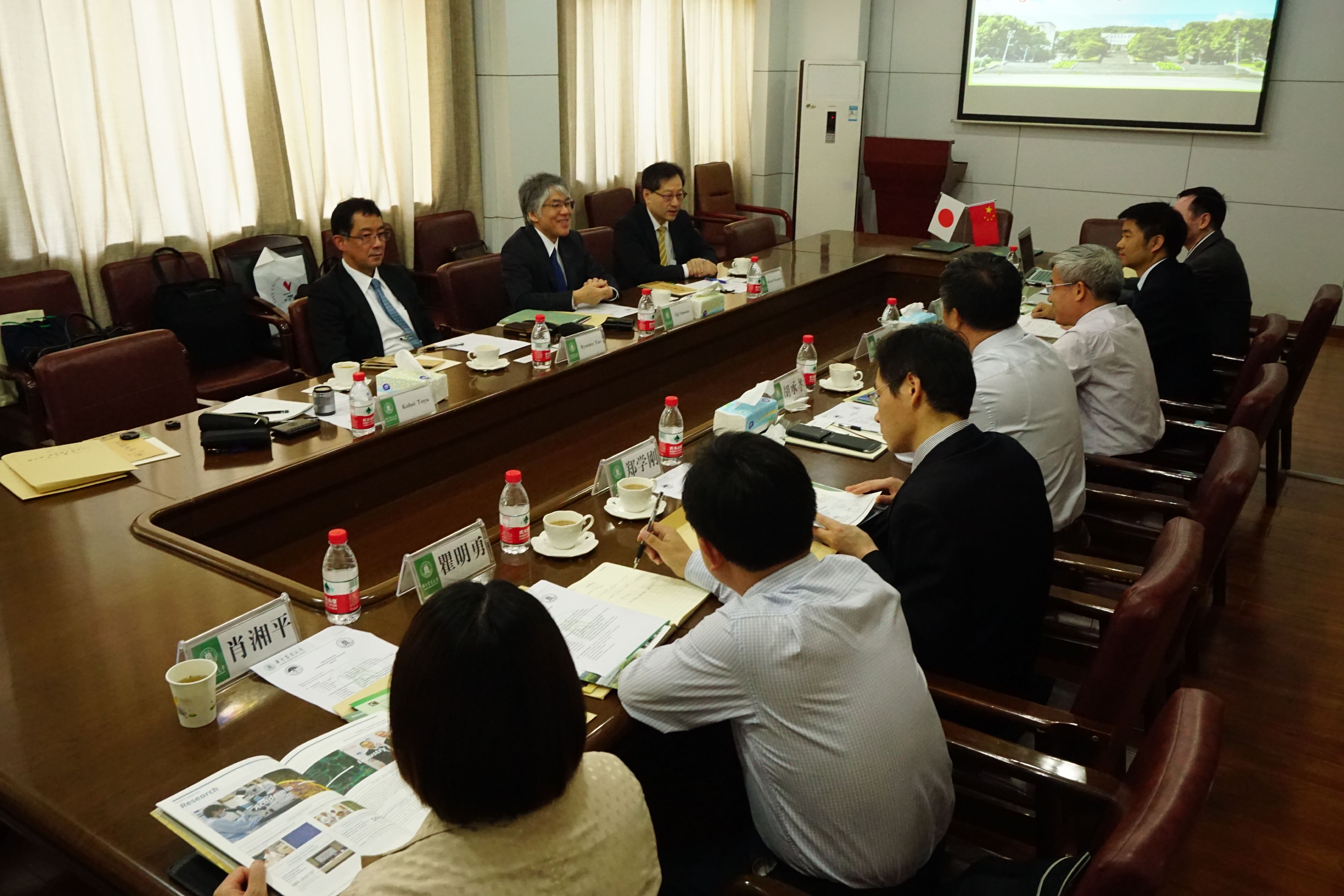 Ceremony attendees engaging in a discussion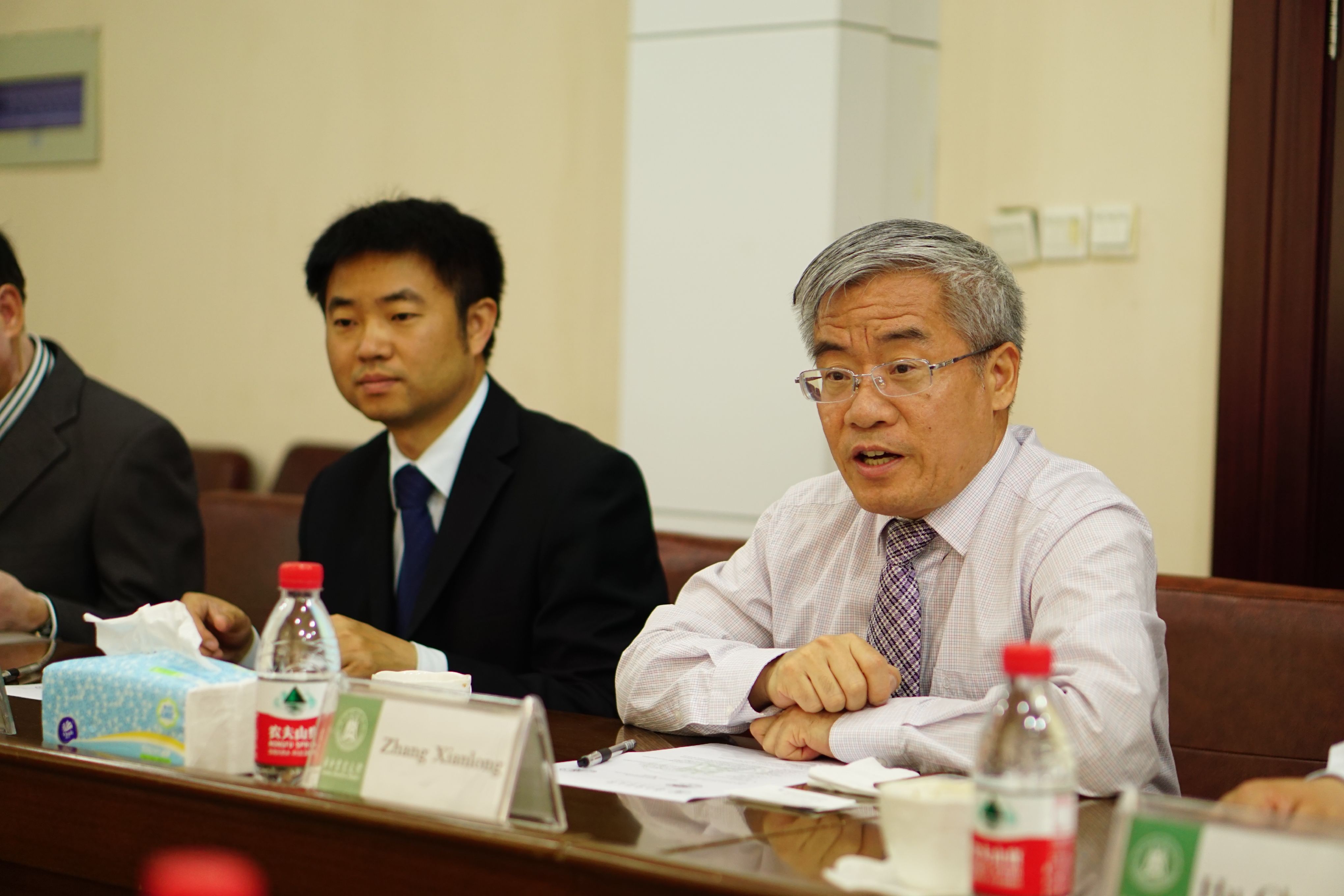 Vice President Zhang suggesting future collaboration plans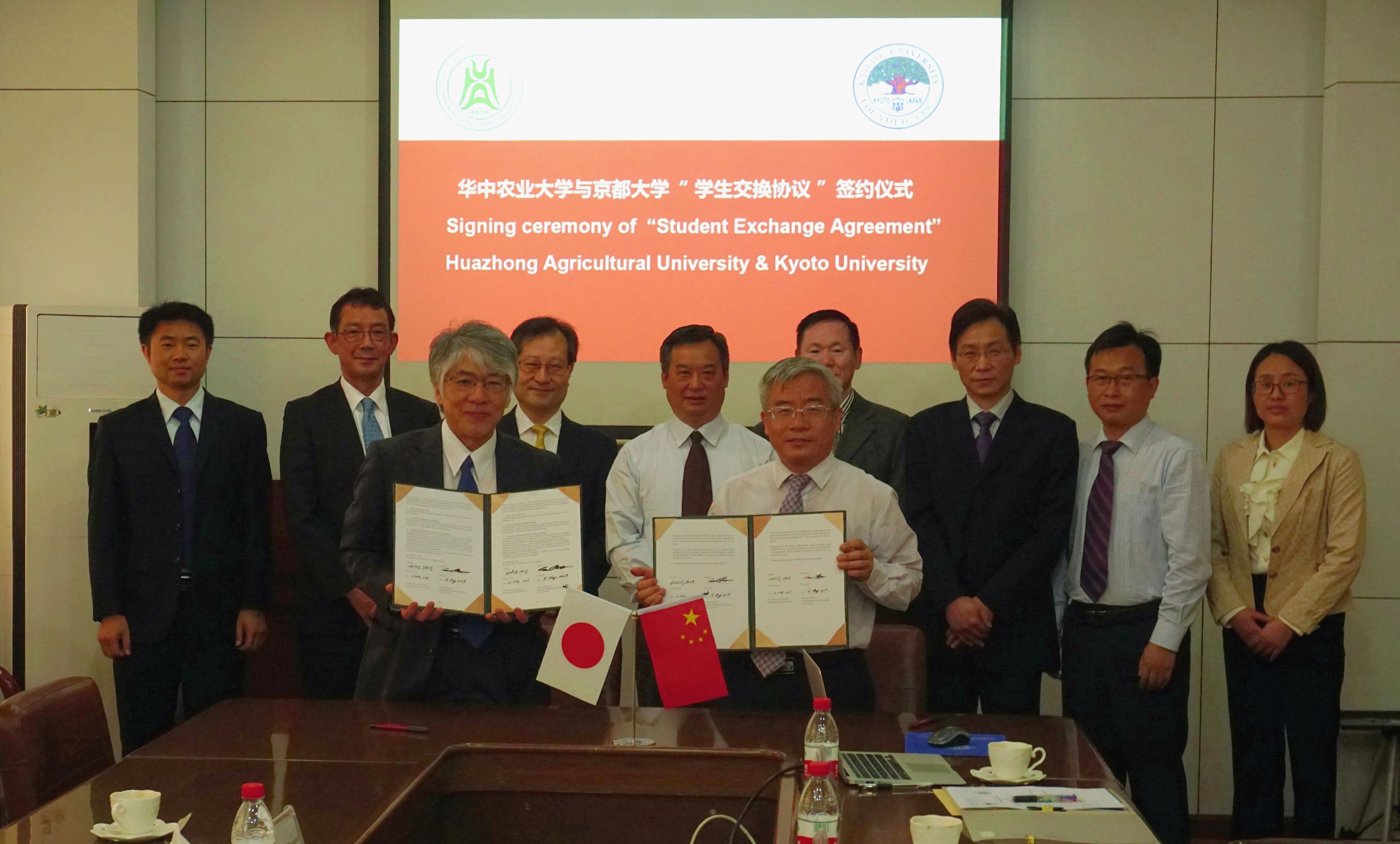 Ceremony attendees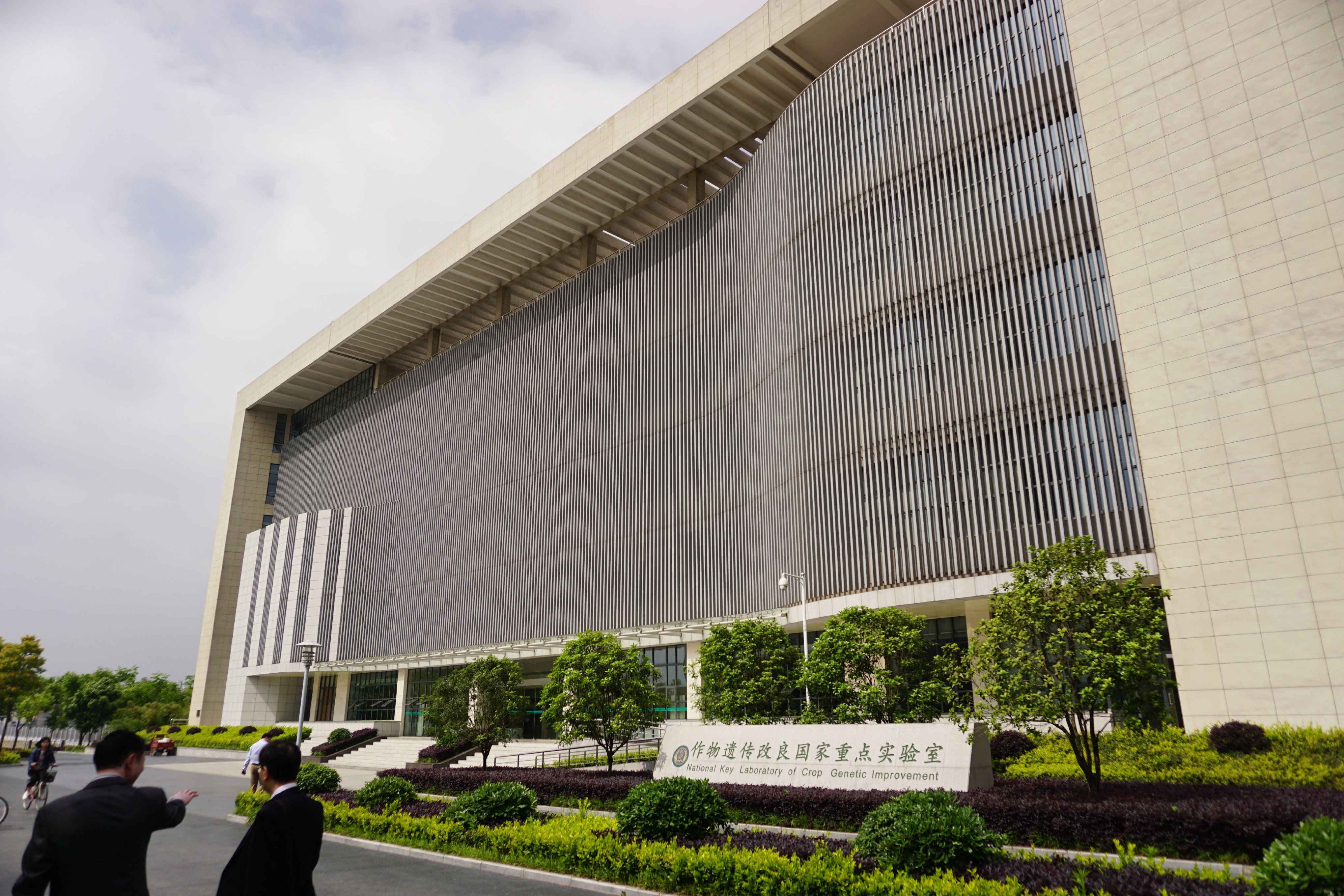 National Key Laboratory of Crop Genetic Improvement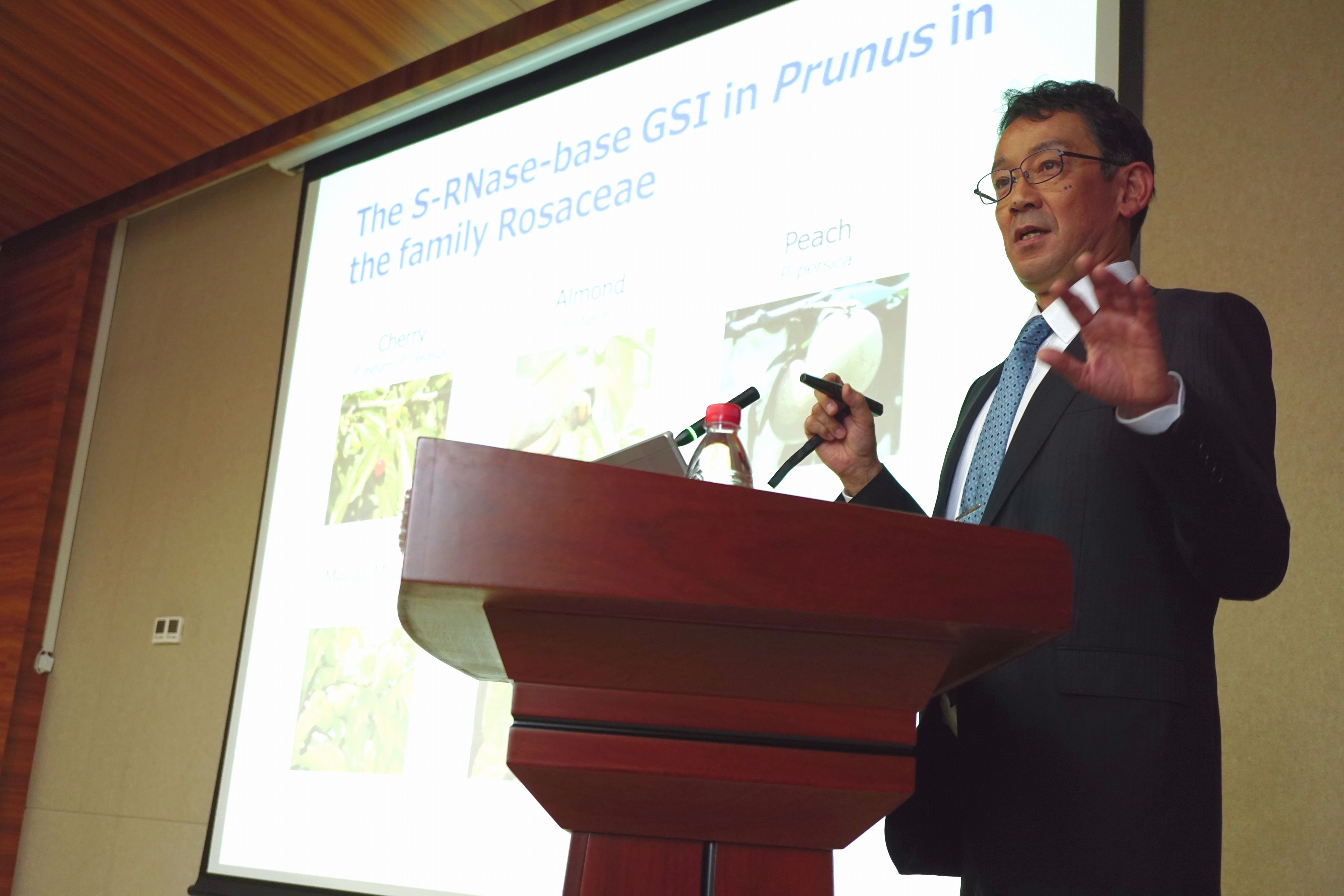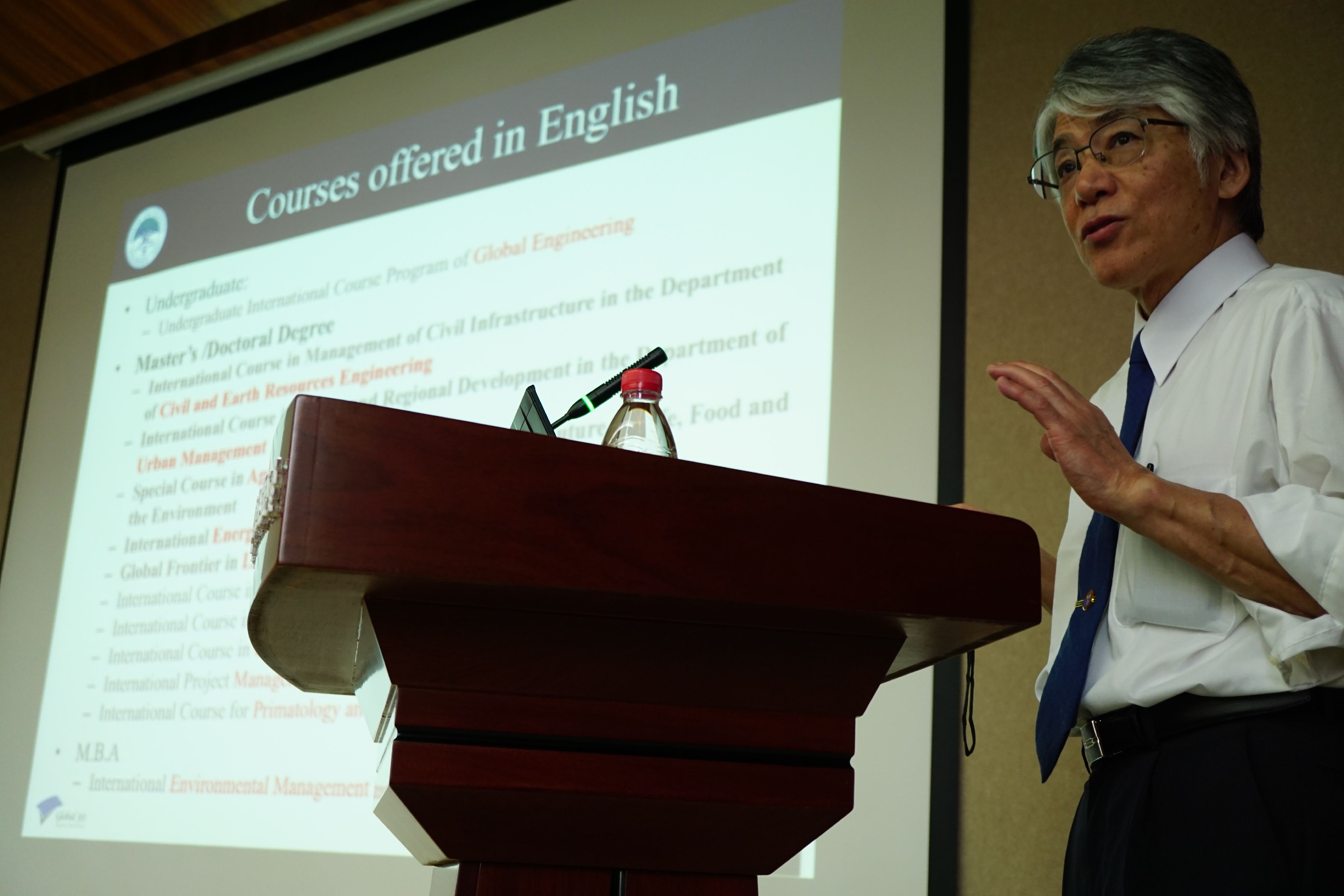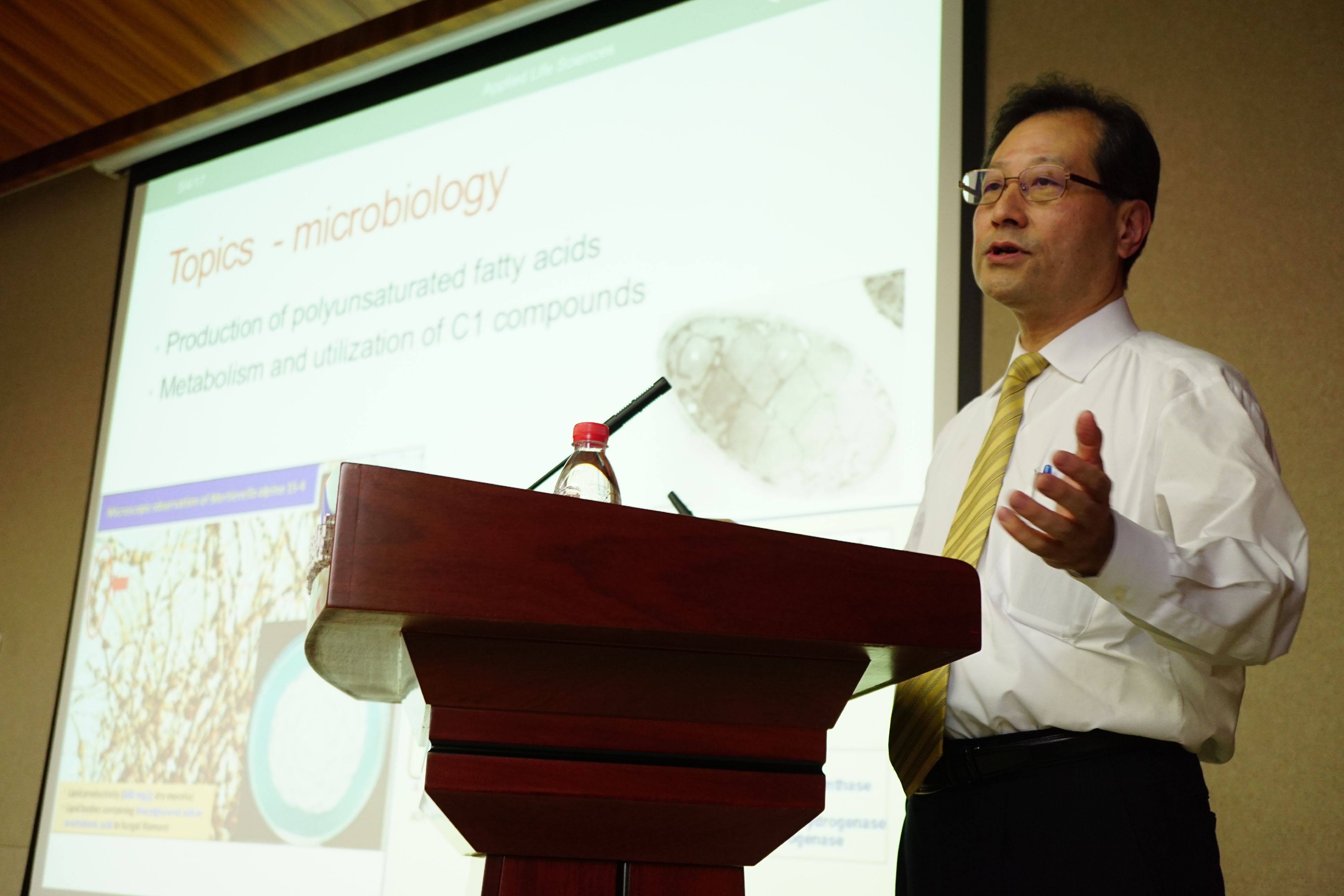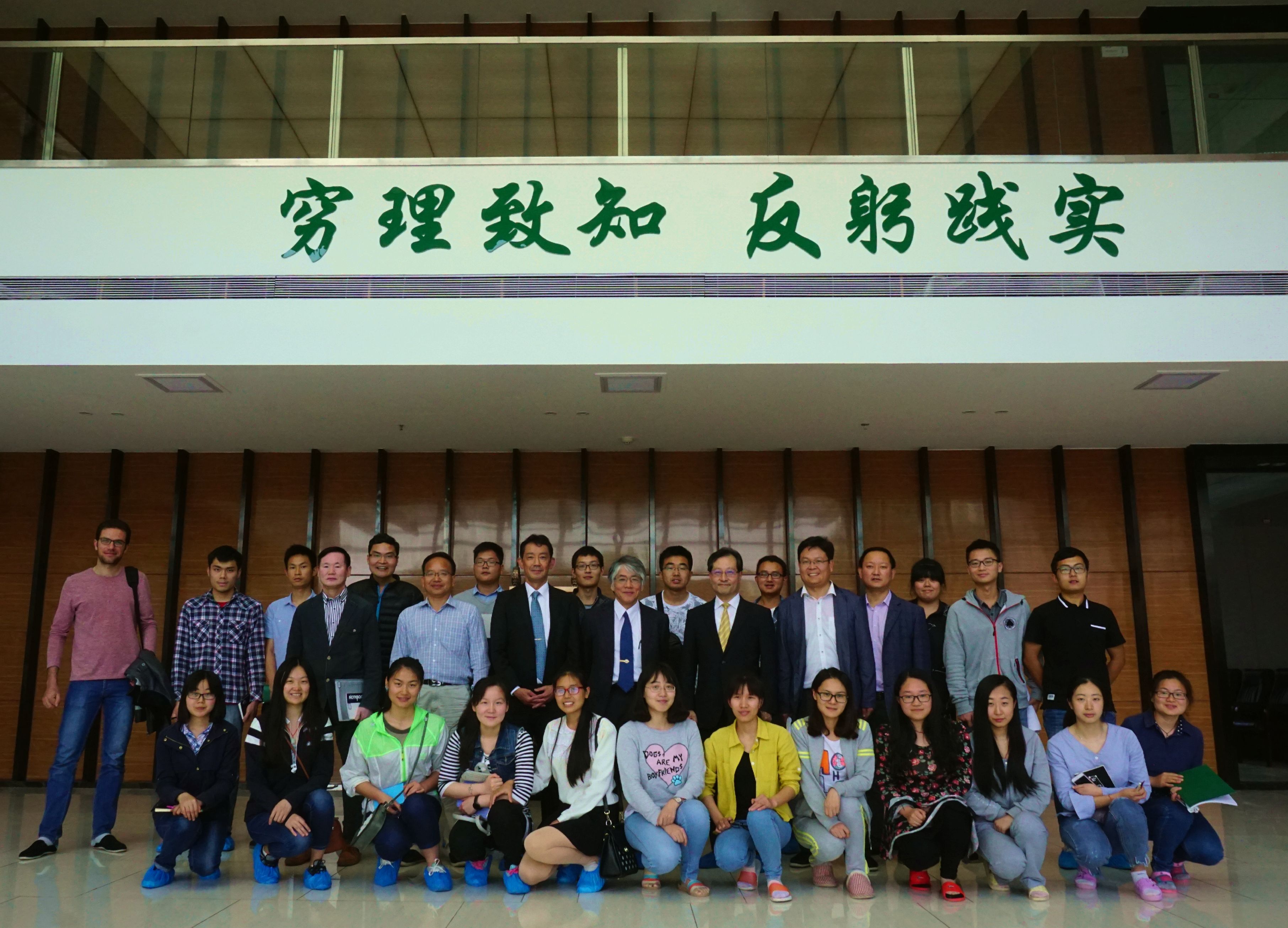 Prof Tao (upper left), Dean Nawata (upper right) and Prof Miyagawa (lower left) giving lectures
With HZAU Students (lower right)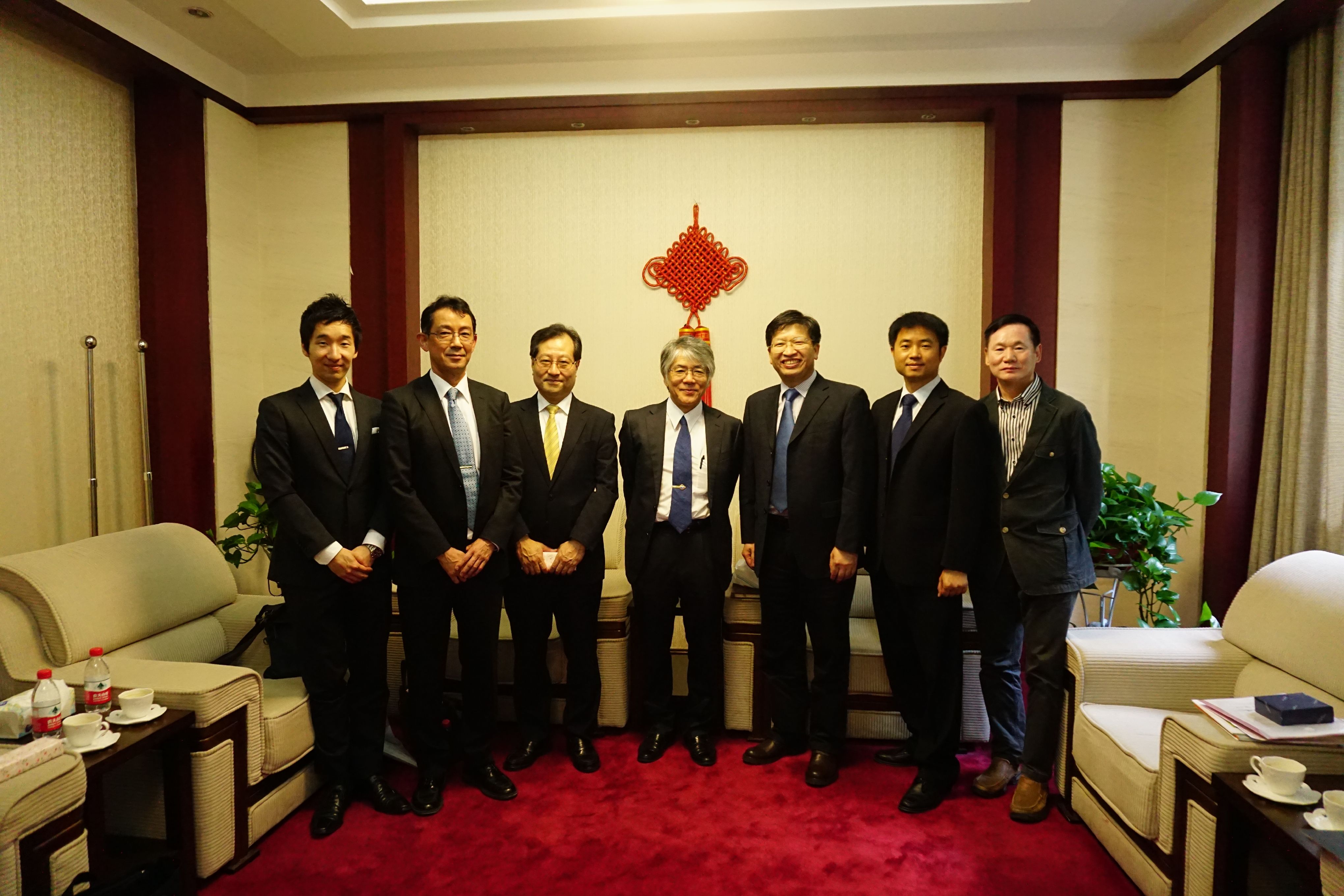 With HZAU President Xiuxin Deng (third from right)