Jiangnan University School of Mechanical Engineering Dean visits GSA
 Dr Zhang Qiuju, Dean of the Jiangnan University School of Mechanical Engineering, paid a visit on 30 April to Kyoto University GSA and met with Dean Hisashi Miyagawa, Vice Deans Eiji Nawata, Reiko Urade and International Committee Chair Naoshi Kondo.
 The Chinese institution has its roots in San Jiang Normal School which was founded in Nanjing in 1902. In 2001, Wuxi University of Light Industry, Jiangnan College and Wuxi Education College merged into Jiangnan University. It is a key national university of the "Project 211", and is the only one approved as The National Key Lab of Food Science and Technology by the Chinese Ministry of Science and Technology. GSA concluded agreements for academic cooperation and student exchange with Jiangnan University in November 2010.
 At the meeting, Profs Miyagawa and Nawata presented GSA as well as its international programs such as the "Special Course in Agricultural Sciences", which is an English-taught master's/doctoral course. The delegates seemed interested in this course, and asked about its entrance examination, curriculum and so on.
 Prof Zhang then gave an overview of Jiangnan University and its School of Mechanical Engineering. The university consists of 18 schools and has more than 30,000 undergraduates, and is often regarded as a leading institution in the nation in food science and engineering.
 After lively discussions on such issues as applied microbiology, in which the two instutions are well known for their academic excellence, both parties expressed their intent to develop closer academic cooperation, and then concluded the meeting.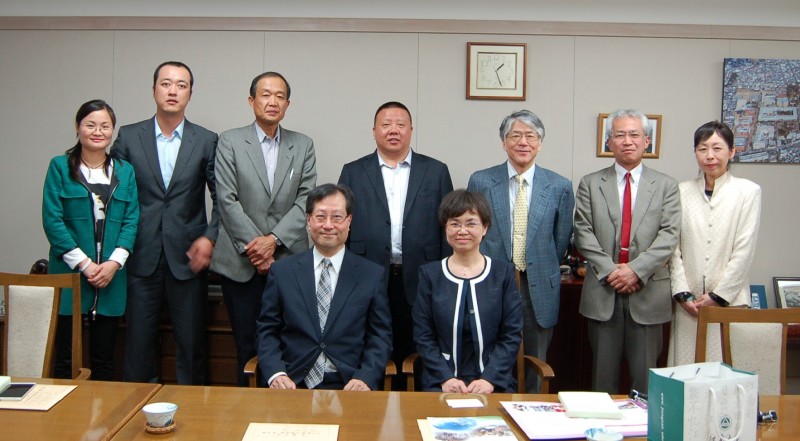 Back row (from left): Ms. 葉華美, Drs. Li Ke, Ho Jinyama, Xu Zhiqiang, Vice Dean Eiji Nawata, International Committee Chair Naoshi Kondo, Vice Dean Reiko Urade | Front row (from left): GSA Dean Hisashi Miyagawa, School of Mechanical Engineering Dean Zhang Qiuju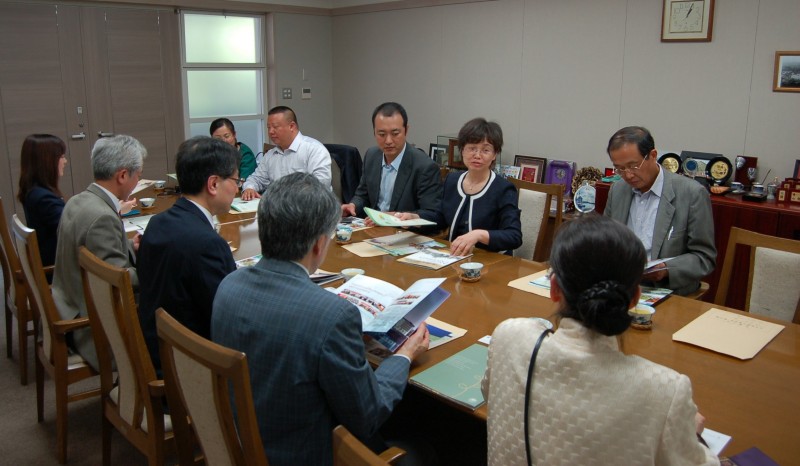 Meeting attendees engaging in a lively discussion