GSA Signs Agreements with University of Brawijaya Faculties of Agriculture and Agricultural Technology for Further Collaboration and Student Exchange
Kyoto University Graduate School of Agriculture entered into agreements on 24 March with the University of Brawijaya's Faculty of Agriculture and Faculty of Agricultural Technology for academic cooperation and student exchange.
The signing took place at the GSA dean's office in the presence of senior faculty from both universities, including GSA dean Hisashi Miyagawa [PDF] and UB-FAT dean Bambang Susilo.
With these agreements now in place, each side can send and accept no more than four non-degree-seeking students for up to a year.
The academic ties date back to 2002, when GSA accepted a PhD student from UB-FA. Since then the two parties have strengthened the ties through a range of means, such as deliberating on collaboration plans and inviting one's scientists to talk at conferences hosted by the other.
In 2011, GSA and UB-FA took a step forward and signed agreements for general academic cooperation and student exchange. GSA professor and international committee chair Naoshi Kondo remained highly active in fostering the partnership, by visiting UB-FA to give information sessions on the school's international admission, accepting a PhD student from the faculty at his lab, and so forth.
In a bid to further expand the collaboration, GSA and UB-FA agreed in 2015 to invite the UB Faculty of Agriculture Technology to join the partnership.
Also present at the signing ceremony were: GSA vice deans Eiji Nawata [PDF] and Hiroshi Amano [PDF], the latter of whom played a pivotal role in forging the ties as a coordinator, UB-FAT vice dean Bambang Dwi Argo and assistant professor Yusuf Hendrawan, the last of whom has been professor Kondo's long-time counterpart.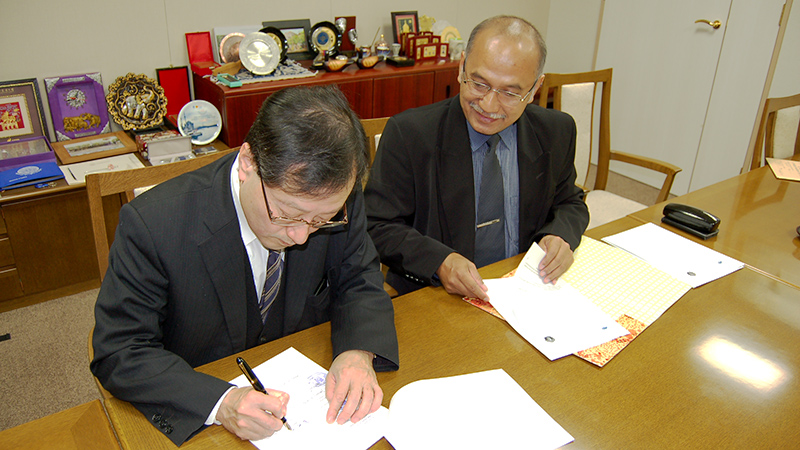 GSA dean Hisashi Miyagawa signing the agreements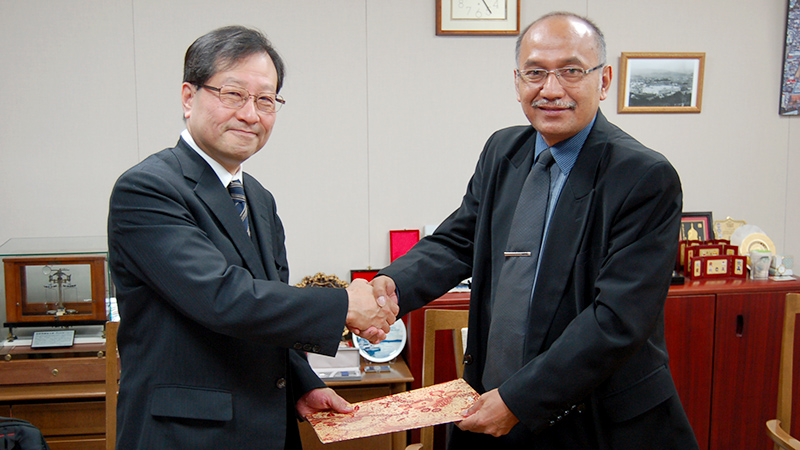 Dean Miyagawa and UB-FAT dean Bambang Susilo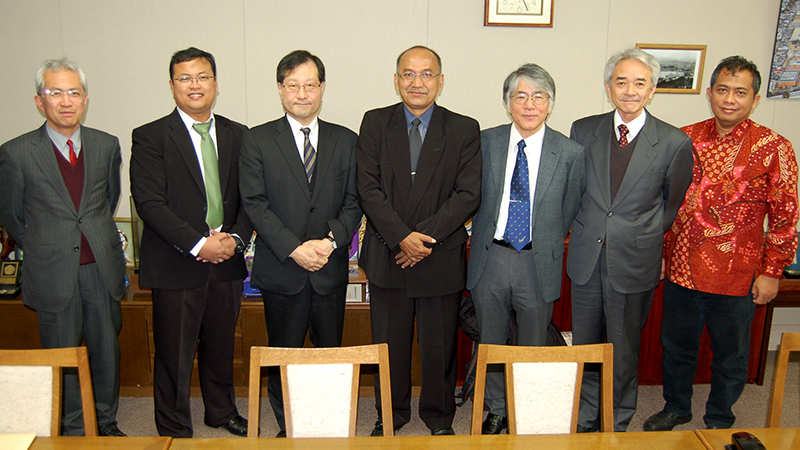 From lest: GSA international committee chair Naoshi Kondo, UB-FAT assistant professor Yusuf Hendrawan, deans Miyagawa, Susilo, GSA vice deans Eiji Nawata, Hiroshi Amano and UB-FAT vice dean Bambang Dwi Argo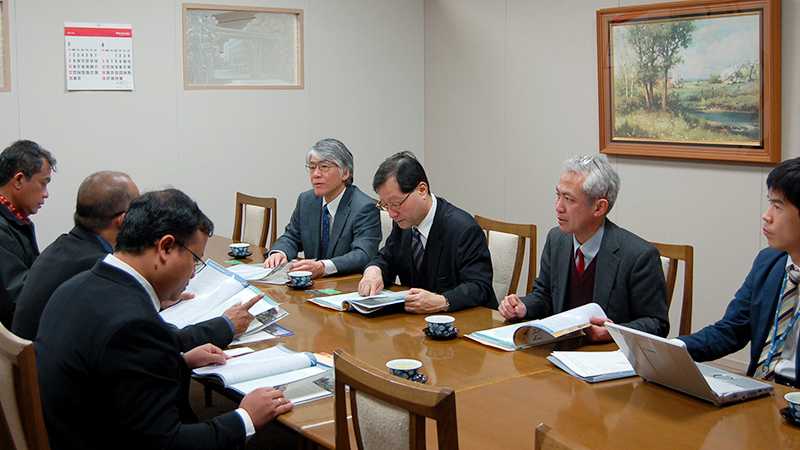 GSA and UB-FAT senior faculty engaging in a discussion