Bangladesh Agricultural U Prof Abdul Awal Visits GSA, Further Cementing Academic Ties
Dr Abdul Awal, Professor at the Faculty of Agricultural Engineering and Technology, Bangladesh Agricultural University (BAU), paid a visit on 28 May to Kyoto University GSA and met with Dean Hisashi Miyagawa, Vice Dean Eiji Nawata and International Committee Chair Naoshi Kondo.
The meeting was held in a bid to review past and ongoing academic cooperation between the two institutions, as well as to seek new ways that further strengthen the ties, forged officially in 2012 in the forms of a memorandum of understanding and a student exchange agreement.
"We could, for instance, collaborate on cost-effective, energy-efficient agricultural technologies, particularly given that Japan's labor force in agriculture is shrinking," said Prof Nawata, in a discussion with Prof Awal to identify potential collaboration areas that bring both institutions' scientific expertise to bear.
"On top of the MEXT scholarship program, the one that Asian Development Bank (ADB) offers should also be considered in seeking funding opportunities for future student exchanges," said Prof Kondo, extending GSA's welcome to BAU's best and brightest.
Prof Awal was also invited on 29 May to present his faculty and department's latest advances and innovative initiatives at a Kondo Lab seminar.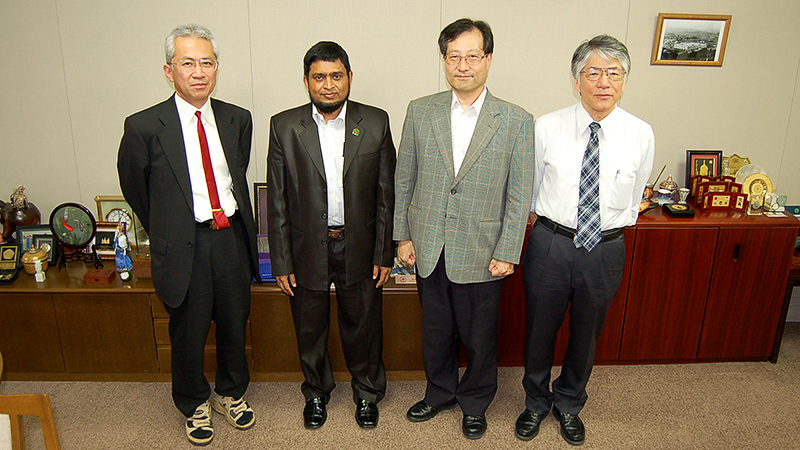 From left: Profs Kondo, Awal, Miyagawa and Nawata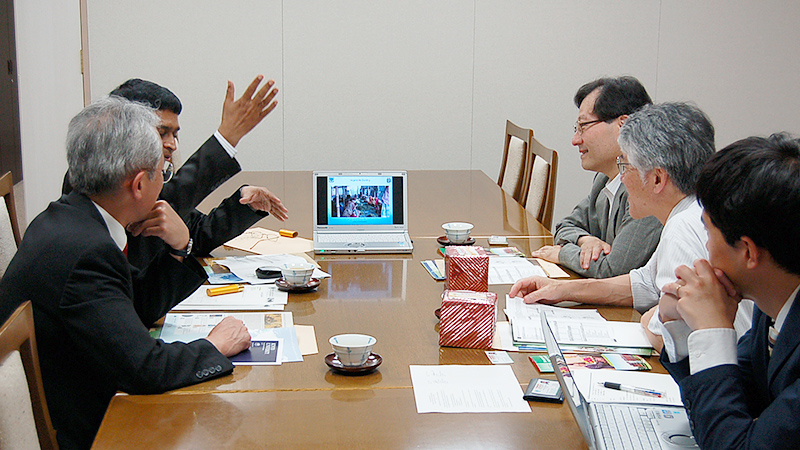 Prof Awal presenting BAU and his latest efforts at the 28 May meeting