Graduation Ceremony has been held. (March 25, 2013)
On March 25, the Graduate School of Agriculture held the graduation ceremony for the students in Special Course in Agricultural Science. In the ceremony, students were given the course completion certificate by the dean, Professor Endo. The ceremony was well attended by the supervisors as well as the graduates family.   
We heartily congratulate on their graduation and truly wish them every success in their future.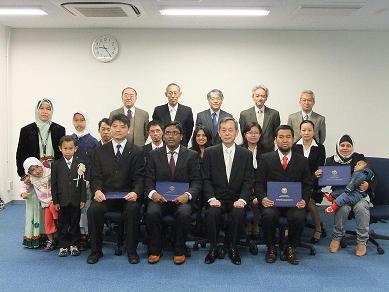 Group photo of the graduates and guests