2015/06/12
Dr Mohammed Geesi, vice dean of Prince Sattam bin Abdulaziz University (PSAU)'s College of Science and Humanities (CSH), paid a visit to Kyoto University's Graduate School of Agriculture (GSA) on 8 June and met with GSA dean Hisashi Miyagawa to strengthen the department-level partnership built in 2012.
"There once was a time when we focused mostly on a certain few countries, such as the UK," said Dr Geesi, commenting on general trends in PSAU's global engagement. "But we are now shifting the focus onto Japan and South Korea as well, looking towards the future. We want younger generations at our college to expand their scientific interest, spanning from chemistry and physics to agriculture and biotechnologies, for example."
Their discussion revolved also around energy and education policies in Saudi Arabia. "Petroleum supply is not limitless. Gulf nations too need a source of alternative fuels," said Dr Geesi, explaining that R&D investment in solar cells is on the significant rise.
Dr Geesi also touched upon Saudi Arabia's effort to address regional disparities in higher education. "The government is trying to keep a balance between urban and rural populations so local universities can be established and run successfully."
This visit was made as part of a study tour planned for the college's students based on an academic agreement signed between CSH and GSA in 2012.
Yet another agreement was concluded at the 2014 International Exhibition and Conference on Higher Education (IHCHE) held in Riyadh, Saudi Arabia for further collaborations. Kyoto University vice president for international relations Junichi Mori attended the signing ceremony and sealed the new contract.
About the Study Tour
The five-day study tour, planned and hosted mainly by GSA vice dean Eiji Nawata and associate professor Munetaka Hosokawa at the request of CSH, took place on 8–12 June.
A group of eight CSH students participated in the tour, led by Dr Geesi.
The tour offered opportunities to visit a GSA experimental farm, GSA laboratories, a private organic farm, a plant factory and a coffee manufacturer well known worldwide, as well as lectures on pomology and bio-sensing engineering by GSA associate professor Ryurato Tao and international committee chair Naoshi Kondo, respectively.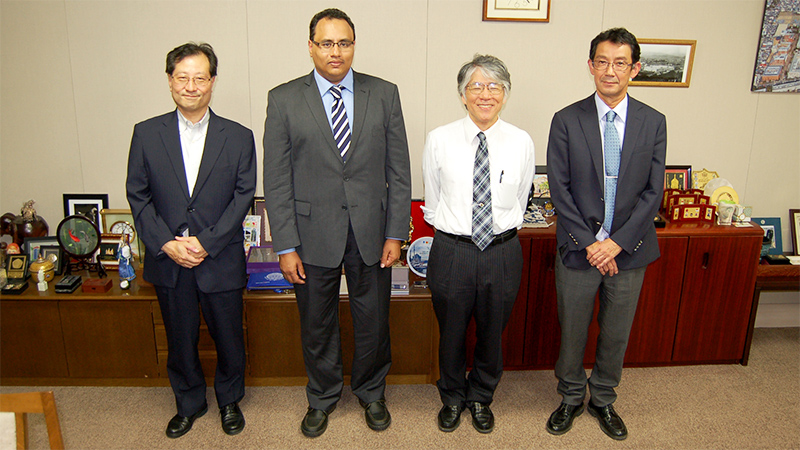 From left: Drs Hisashi Miyagawa, Mohammed Geesi, Eiji Nawata and Ryutaro Tao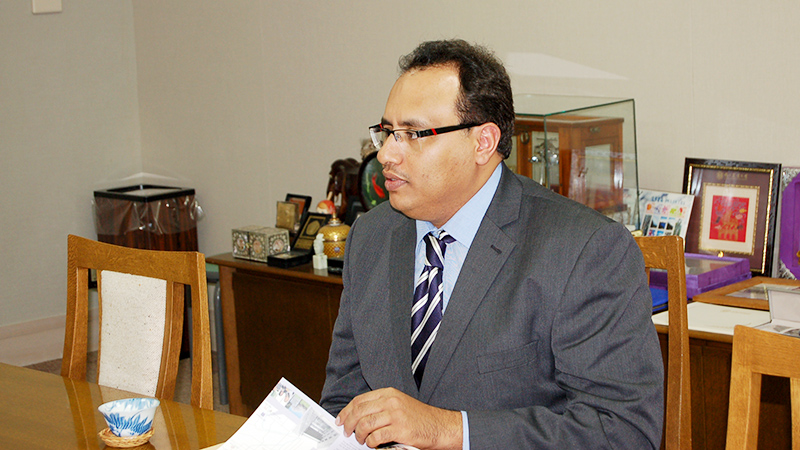 Dr Geesi during the meeting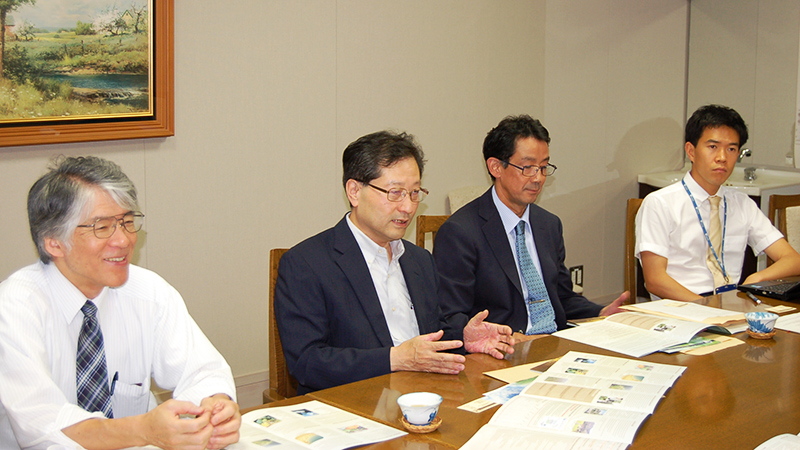 The hosts during the meeting