2015/04/17
Graduate School of Agriculture (GSA) welcomed five delegates from College of Bioresources and Agriculture, National Taiwan University (CBA, NTU), including Dean of the college, Prof. Yuan-Tay Shyu, from April 8 to April 10, 2015.
CBA and GSA have been a term of enhancing partnerships in terms of research collaborations as well as educational programs. Such collaborative activities include "National Taiwan University and Kyoto University Symposium" in 2013 and 2014, Summer Schools in 2013 and 2014 and an intensive lecture titled "Current Issue in Agriculture: A Japanese Perspective" and taught by five GSA professors in 2014.
In 2012, GSA signed a Memorandum on Student Exchange with CBA.  Since then, GSA has held an admission guidance session once a year at CBA appealing to aspiring undergraduate and post graduate students.  Currently, four CBA graduates enroll to GSA's taught in English Master's program, Special Course in Agricultural Sciences, with financial supports from a fund cooperating with CBA.  This time, five delegates visited GSA to attract GSA students to CBA for a short term student exchange program based on the MoU and for Ph.D. course offered in English at CBA.
The study at GSA guidance session was held on April 10, 2015 at W100 lecture room.  GSA Dean Hisashi Miyagawa introduced the delegates and CBA Dean Yuan-Tay Shyu made an opening remark and explained about current activities between the two schools.  Chief of international affairs, Prof. Ming-Ju Chen introduced history of NTU and educational and research information of the college.  Followed by Prof. Chen, Assistant Professor, Wei-Li Liang explained admission guidelines and campus life orientations, such as dormitory.  As an alumnus of GSA, Assis. Prof. Liang recalled and told his experience being an international student of Kyoto University.  Participants seemed highly motivated by CBA professors' presentations and raised questions especially regarding student exchange program.
During the visit, Dean Miyagawa introduced the CBA delegates at a faculty meeting.  Dean Shyu expressed gratitude to recent joint cooperation between the two schools.  CBA and GSA are now in the discussion of setting overseas offices to each party's department to enhance further cooperation.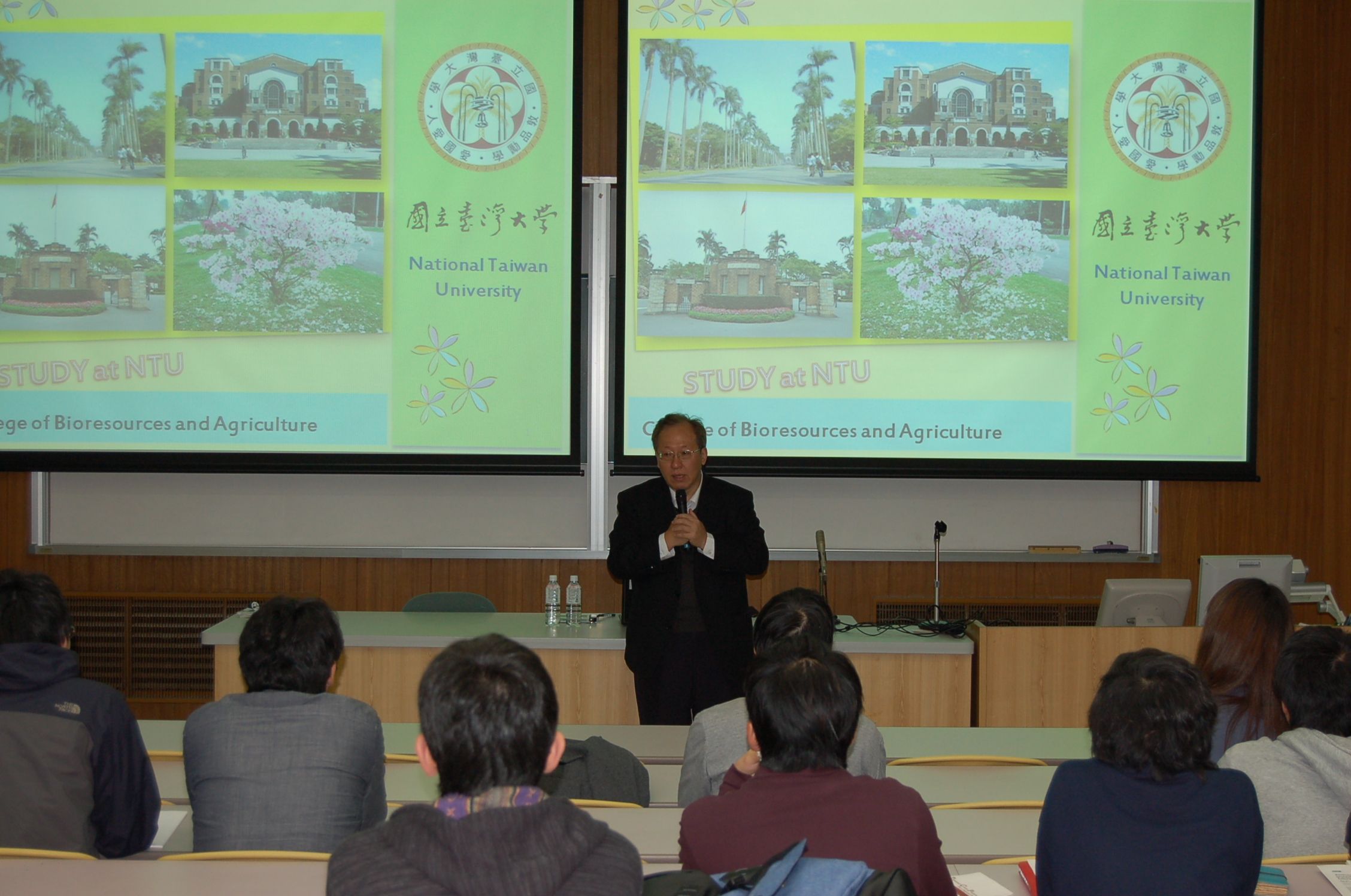 Dean Shyu introducing CBA, NTU at the study at CBA guidance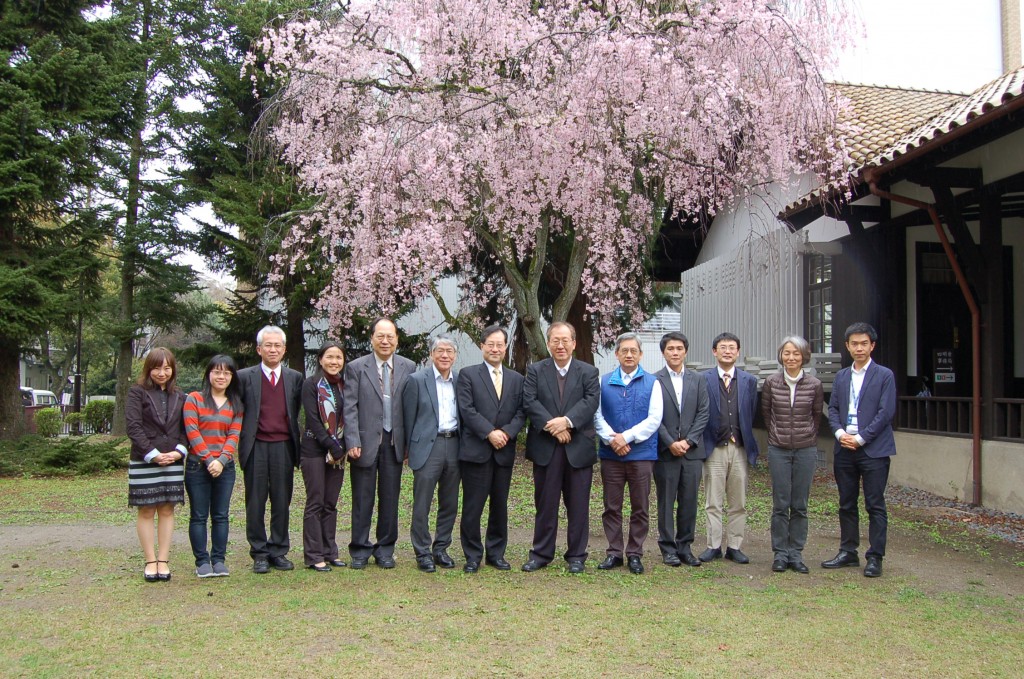 From right: Mr. Yutaka Iijima, Prof. Kaoru Kitajima, Prof. Makoto Tani,
Assistant Prof. Wei-Li Liang, Visiting Prof. Ke-Sheng Cheng, CBA Dean Yuan-Tay Shyu, GSA Dean Hisashi Miyagawa, GSA Associate Dean Eiji Nawata, CBA Associate Dean Suming Chen, Prof. Ming-Ju Chen, GSA International Committee Chair Naoshi Kondo, Ms. Ning Ong, and Ms. Yuri Ohara